Exhibit Talk
Hot Trends in the Exhibit World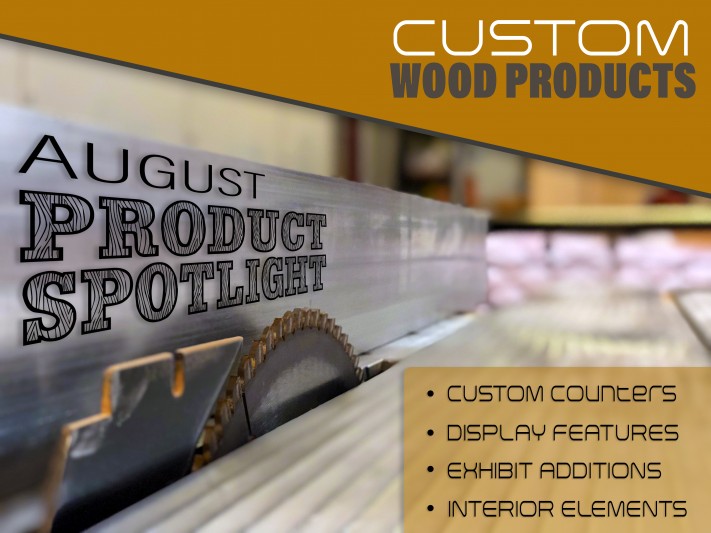 10 Aug 2018 | posted by Hartmann Exhibits | in Displays0

Hartmann Exhibits Has a Full In-House Woodworking Studio ~
Every exhibitor has the opportunity to have a powerful presence in the trade show environment.  Color, light and movement draws the eye… custom elements bring focus.   Dimension, depth and customization make the difference between an out-of-the box display and a display with character.
Hartmann understands the need for customization but we also recognize that there are limitations.  Budget, shipping and exhibit I&D are all taken into account when creating a plan.  That is why the incorporation of lightweight fabric displays often wins out.  Impactful imagery and strategic lighting provides the canvas…custom wood elements lend the character.
Polish off a presentation that is as unique as your brand through the integration of custom solid cabinetry created in Hartmann's on-site wood shop.   John Lafleur lends 30 years of experience to every wood project that comes our way.  Formerly the "go to" for multiple exhibit company custom projects, John closed his custom cabinet shop and joined Hartmann in  2014.  The result?  Consistently AWEsome works of art made available for each and every Hartmann project.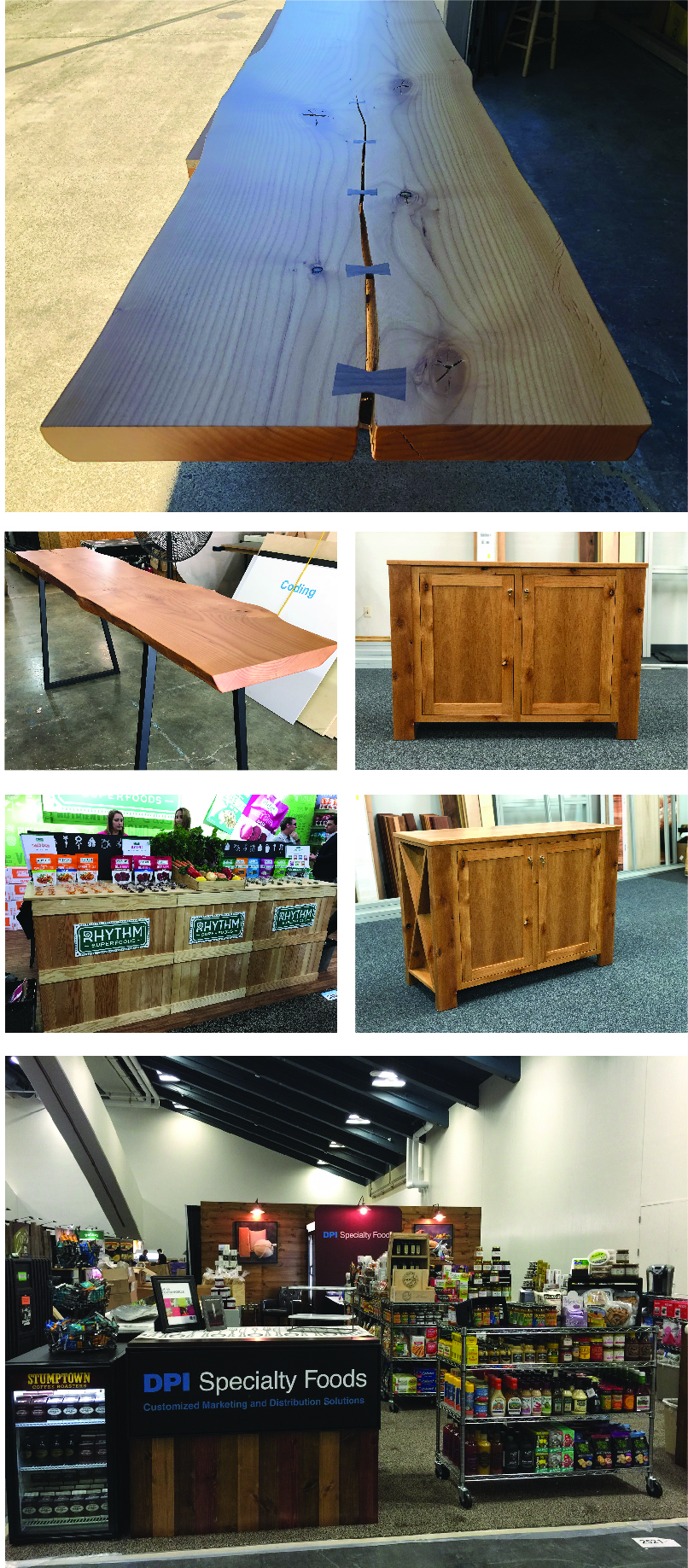 ---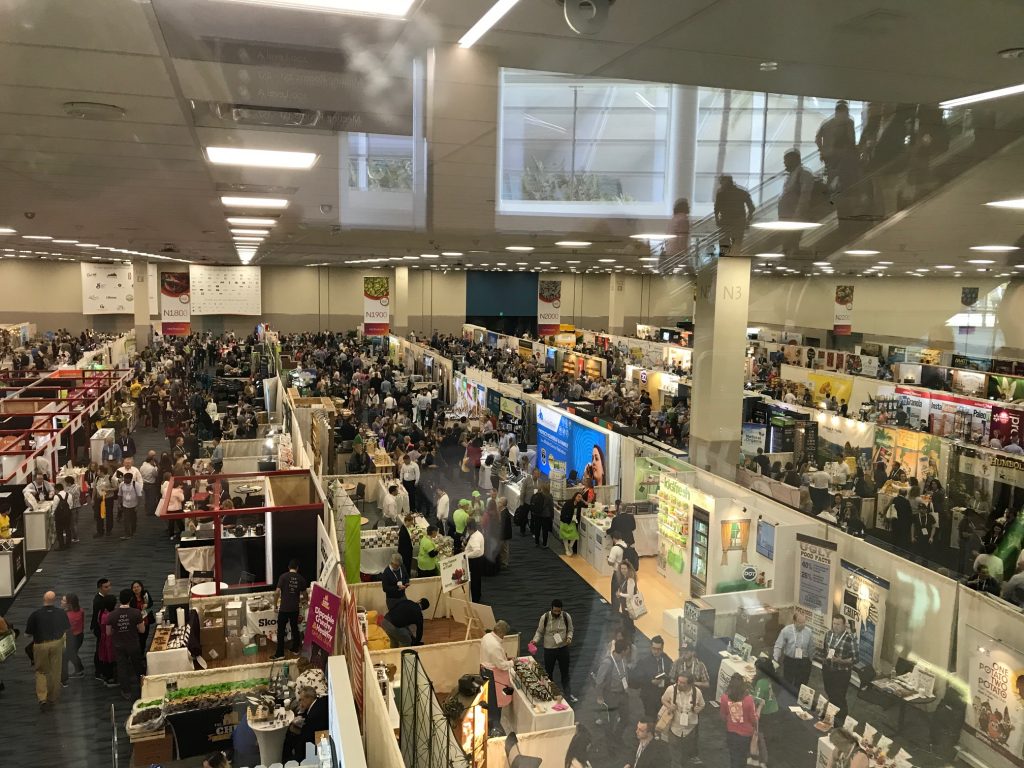 Backwalls come in all shapes and sizes ~
Anchor your inline or peninsula exhibit design with a Custom Backwall.  With the advent of snap together tube frame displays, digitally printed fabric backwalls are sewn into a "pillowcase" so that they slip over the frame and zip into place.  Portability and impact mesh with a seamless mural presentation.  Available in a variety of widths, vendors are able to offer "deals" by reducing the height of these displays.  Keep in mind that the exhibit hall curtain height is a full 8 ft.  If the exhibit hall choice of curtain color is teal…guess what?  You will have a teal band above a backwall that is anything short of 8 feet.
Beyond tube frames, extrusion based backwalls are a more structural choice when the integration of custom shelving, dimensional signage, monitors and cabinetry is needed to showcase your product. A silicone trim is sewn into the perimeter of the digitally printed fabric and then that silicone edge (SEG) is tucked into a track or groove in the extrusion.  Tight as a drum, this fabric mural presentation is super clean and super solid.
As with all things tradeshow, there are a myriad of price points for a variety of backwall display options.  If price point is what is driving your solution, the internet offers a full out bidding war.  If you want  a balance of fair price, quality and service, Hartmann can help you navigate offerings by sharing experience and hand-picked display solutions that will serve all your exhibit needs.