Exhibit Talk
Hot Trends in the Exhibit World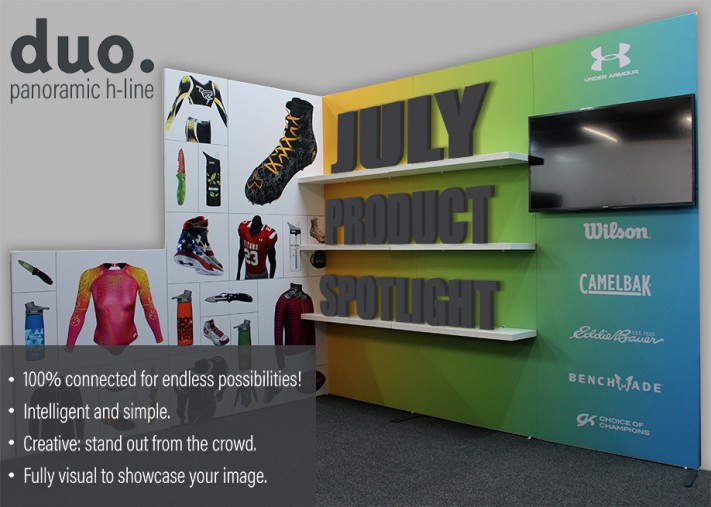 9 Jul 2018 | posted by Hartmann Exhibits | in Displays0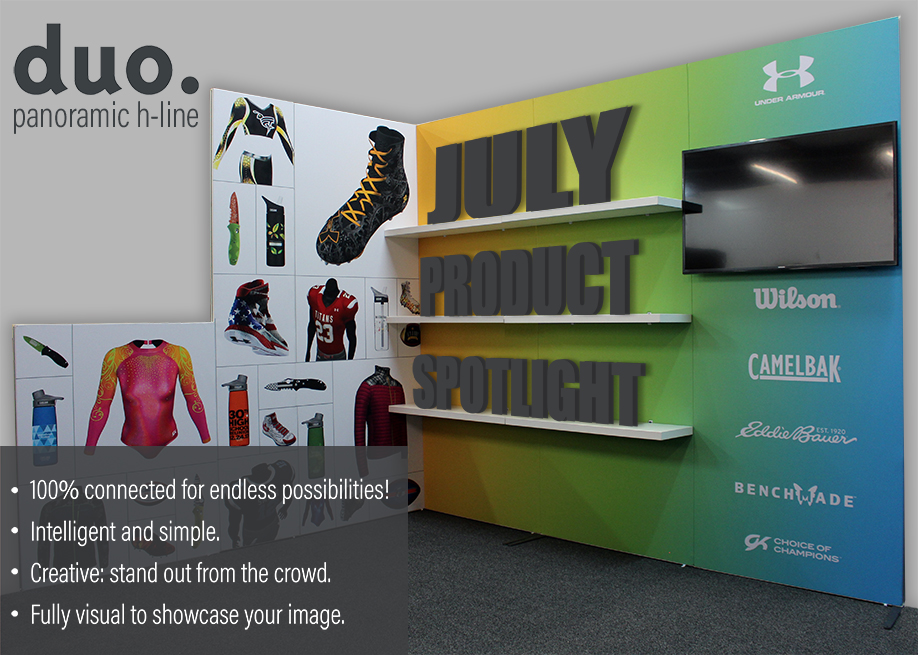 What is full-color and green all over?
Duo is a world leader in modular exhibition and display booths. Extensive expertise in large format printing and an unrivaled environmental approach makes Duo Panoramic the go-to for the best in custom turnkey modular solutions.  Duo Panoramic h-line is a trade show display system which allows you to easily create a custom booth using pre-assembled modules.
Here's how Duo performs:
100% full visual – Put your dye sublimation fabric graphic front and center.  No visible aluminum profiles;

100% modular – Panoramic h-line is reusable and reconfigurable.   Rest assured that you can use your display in every space…even those you have yet to consider;

100% functional –  Each module has been designed to provide its own unique functionality.  Integrated locking doors, floating shelves and counters and "invisible monitor mounts" are just a few of the modular options;

100% creative – scratch resistant and wrinkle free fabric graphics are well suited for the exhibit and event industries.  Create your own custom graphic or use Duo's database of solid colors, patterns and material effects;

Zero technical expertise required – Modules are delivered in a compartmentalized crate and are set up quickly and easily without the use of tools.  It takes two minutes or less to connect two panels and set up for a 10' x 20' display takes less than an hour;

A Green Attitude – Duo takes environmental criteria into account: in particular, the selection of materials, the simplicity of assembly which allows for recycling and ease of repairs; and the optimization of volumes for transport.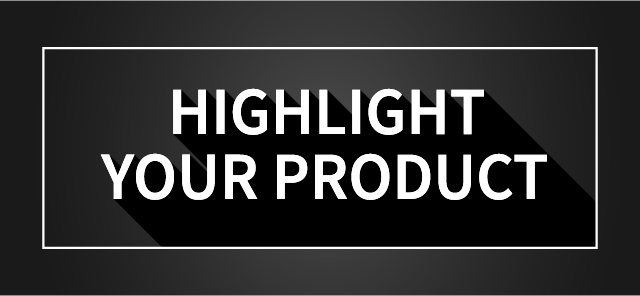 The old three second rule.  You have three seconds to grab an attendee's attention on the tradeshow floor.  And people look up for information.  Now what?
Think of your POP display as part of your sales team.  How do you communicate your brand standards with content that relates to the needs and interests of your audience?
Utilize your space up, down and all around.  Take advantage of that space "up top" and work your way down.   Hanging signs, extensive use of light and color differentiates your space from the next one.  Utilize graphics that inform and are audience specific.  Electronic information not only educates but movement commands attention.  Once you audience is engaged, take that opportunity and educate potential buyers on the benefits of your product.
Tabletop product displays finish it off.  Insure that the presentation is easy to see and does a great job of showcasing your product.   Take the opportunity to couple a static display rack with an active demonstration.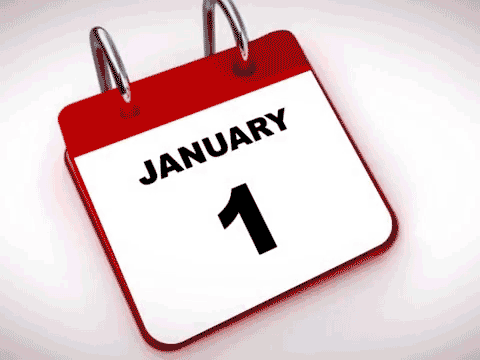 Are you ready for your tradeshow season?
Procrastination is an exhibitor's enemy.  Sure your next big show is 6 months off … so is the holiday season.  But we all know how quickly those holidays come around.  Take charge and start brainstorming.  Make a plan to market your organization before, during and after every show.  Take time to hone in on an exhibit design that is functional, eye-catching and provides a canvas for your brand.
Walk shows for ideas.  Seeing "what's out there" is probably one of the best creative resources you can tap.  At the very least, take time to have extensive discussions with exhibit experts to explore how a particular design will work and then you can formulate a plan of your own.  It's no secret that trade show attendance isn't cheap … plan ahead and you will make the most of your investment.