Exhibit Talk
Hot Trends in the Exhibit World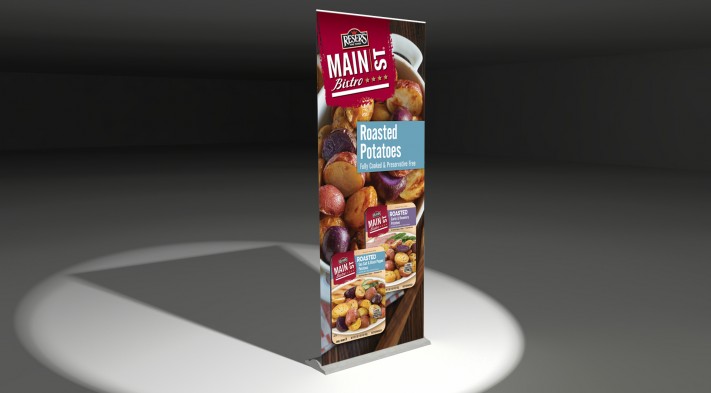 21 May 2018 | posted by Hartmann Exhibits | in Displays0
Tags: Banner Stand, Banner Stands, Bannerstand, Displays, Exhibits, Trade Show, Tradeshow
What is a Banner that "stands"?
It's a roll-up, it's a pop-up, it's a pull-up, it's a retractable!  Or is it just a banner?
Bannerstands (or is it banner stand) are often requested but the design/functionality is often misunderstood.  "Stand" is the common denominator, implying that the banner stands freely with some sort of support.
A roll-up would imply that a rollable banner is part of the equation.  The banner is most likely vinyl or fabric and rolls up for shipping.  A roll-up banner can be displayed on an independent stand of some sort.  This banner option is quite often the most affordable in that the stands are simple in design and inexpensive to purchase.
When we hear "pop-up", we think back to the pop-up exhibits…the frames that start with a bundle of aluminum or fiberglass rods and then "pops-up" into a full height or tabletop display.  The "pop-up" of old has taken on a new persona with the advent of fabric, backlit technology and stretch fabric "skins".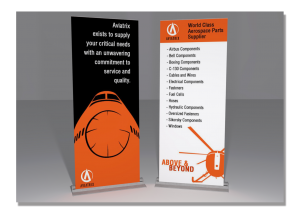 Retractable bannerstands have been around for about 20 years.  The idea of a self-contained banner that pulled up into place and then retracted into the base for transport was amazing!  The first units to the market were spendy but sales were brisk as exhibitors welcomed the portability and large format visibility.
Since their inception, retractable bannerstands have become a part of most exhibit arsenals.  Quality is all over the board.  There are reasonably priced units that will stand the test of time and bargain units that are what are referred to as "disposable".   Honest discussion of features and print quality will provide what you need to make an informed purchasing decision.